Full Time
This position has been filled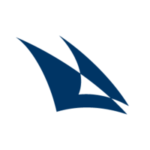 The Quant Engineering team in Zurich is currently looking for a Quant Engineer to join the team starting as soon as possible.
Your field of responsibility
This position sits with the Investor products team within Quant Engineering (QE). In collaboration with our modeling colleagues, QE Investor Products develops and delivers the main front office pricing application for investor products across fixed income and equity businesses within CS. It's a role at the business and technology boundary interacting with many parts of the organization and working in close collaboration with the relevant trading and sales as well as IT teams. QE Investor Products is looking for a quant developer with quant modeling background to join the efforts of building a cross asset pricing and trade management infrastructure focusing on technology platform development. We offer a platform for you to be creative and build a career within a diverse and forward-looking organization, and contribute your interpersonal skills to our team.
Your future colleagues
You will join a growing engineering team which brings together experts who create, unify and improve quant processes within the bank. As a member of a dynamic and innovative team you will work closely with business and IT teams delivering strategic solutions.
Your skills and experience
You will be successful applicant for this role, if you have:
An advanced degree (Ph.D. in Physics, Mathematics, Computer Science or Engineering) or at least three years of work experience as a quant developer/desk quant in a front office function.
Strong analytical and problem solving skills.
Software development background. Willingness to learn F#. Prior experience in a functional programming language a plus.
Excellent written and verbal communication and presentation skills, ability to engage in concise, effective discussions.
You are a dedicated teammate with a positive, empathetic personality and can-do attitude who loves to handle multiple meaningful priorities and have good interpersonal skills and communication skills in English.
Dedication to fostering an inclusive culture and value diverse perspectives
Interested candidates can send their application via the job portal or directly to Xi Kleisinger (xi.kleisinger@credit-suisse.com) or Daniel Balint (daniel.balint@credit-suisse.com)