Full Time
This position has been filled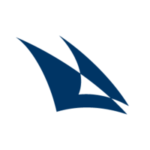 The Quantitative Strategies desk in Zurich is currently looking for an Analyst/Associate to join the team as a Quantitative Risk Modeler starting as soon as possible.
Your field of responsibility
In this role you will be responsible to develop models and provide quantitative support of the trading operations with a strong focus on interest rates. You will have the possibility to cover multiple asset classes across equity and fixed income and work on the implementation of sophisticated models for pricing and risk management of the bank derivatives and securities portfolio. The role also requires you to closely collaborate with a broad range of internal partners around the world on high profile projects for the bank offering opportunity of professional growth.
Your future colleagues
You will join the team which brings together experts who create, unify and improve quant processes within the bank. As a member of this dynamic and innovative team you will work closely with the trading desk, risk managers and business management delivering strategic solutions We are a department which values Diversity and Inclusion (D&I) and is committed to realizing the firm's D&I ambition which is an integral part of our global cultural values.
Your skills and experience
To be successful in this role, you would have the following skills and background:
Master or PhD degree in quantitative Finance/Economics/Econometrics or another quantitative field (e.g. physics, mathematics, engineering, computer science) ideally with some prior knowledge in finance
Prior experience in derivatives modelling in at least one major asset class as well as strong quantitative and statistical modelling skills would be a plus
Strong programming skills, preferably C/C++ and F# with Exposure to and knowledge of financial markets
Are you able to work both independently and as part of a team while possessing excellent written and verbal communication and interpersonal skills?
Proficiency in English; any other language would be a Plus
Understands the value of diversity in the workplace and is dedicated to fostering an inclusive culture in all aspects of working life so that people from all backgrounds receive equal treatment, realize their full potential and can bring their full, authentic selves to work
Interested candidates can send their application via the job portal or directly to Louis Larmonier (louis.larmonier@credit-suisse.com)